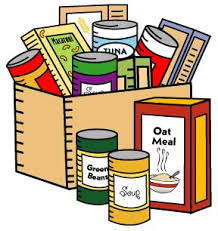 Gilead maintains a Food Pantry for those in our community in need. We accept referrals from the Departments of Social Services, Community Action Program, other churches and social service agencies, and walk-ins.
Then the king will say to those at his right hand, 'Come, you that are blessed by my Father, inherit the kingdom prepared for you from the foundation of the world; for I was hungry and you gave me food, I was thirsty and you gave me something to drink, I was a stranger and you welcomed me, I was naked and you gave me clothing, I was sick and you took care of me, I was in prison and you visited me.' Then the righteous will answer him, 'Lord, when was it that we saw you hungry and gave you food, or thirsty and gave you something to drink? And when was it that we saw you a stranger and welcomed you, or naked and gave you clothing? And when was it that we saw you sick or in prison and visited you?' And the king will answer them, 'Truly I tell you, just as you did it to one of the least of these who are members of my family, you did it to me.' Matt 25:34-40 (NRSV)
The Food Pantry is open Friday mornings 10:00 am – 12 Noon.
The Food Pantry could especially use donations of tuna, pasta, soup, cake mix and frosting, coffee, tea, toilet paper, paper towels, soap (both bath and dish), paper towels, and pet food. Thank you!
For more information or to make a referral, please call Marj at 845-279-5941.